Ford Pro Intelligence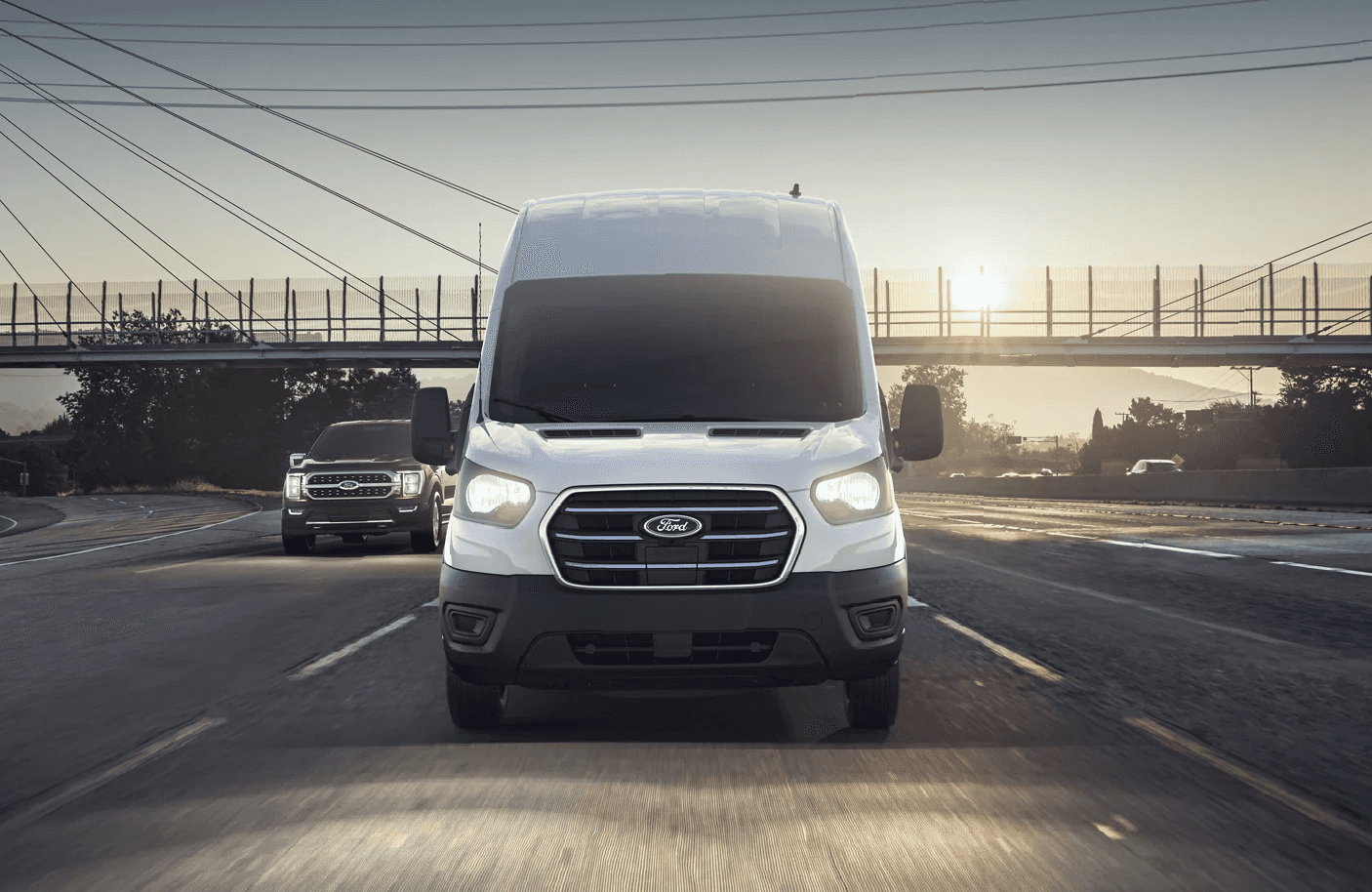 Ford Pro Intelligence: The Future of Commercial Vehicle Management
Ford Pro Intelligence is a new effort by the Blue Oval to integrate the power of advanced software with commercial electric vehicles. It makes sense as the move to EVs in the workplace has already begun; Ford's rollout of the all-electric E-Transit commercial van is underway, and the F-150 Lightning Pro is just hitting the streets.
The introduction of these innovative vehicles requires new tasks (like charging) on the part of fleet managers, but at the same time opens doors for enhanced efficiency. The debut of Ford Pro Intelligence takes this all into account by providing a streamlined platform for managing and supporting vehicles that are essential to a company's operations. The system uses a cloud-based platform for easy and real-time access to Ford Pro telematics and complete vehicle status information.
Through this interface, managers can not only see each vehicle's location in real time but can also monitor range and identify charging needs and solutions. Ford Pro Intelligence also recommends ways to lower operating costs, like charging vehicles when utility rates are lower. The company calls it an "intelligent management system." Most importantly, Ford Pro Intelligence can blend the oversight of gas-powered and all-electric vehicles and Ford and non-Ford products into a single platform. Plus, Ford designed the service to work with businesses of all sizes.
Ford developed the system in response to fleet operators' difficulties in having a unified way of managing their vehicles. Ford Pro Intelligence brings it all together under one umbrella. Most notably, this includes charging services. The system will not only alert the fleet manager and driver of low range, but it helps prepare the vehicle for the workday ahead. In other words, everyone will know, in advance, when the van or truck is ready to go as well as when it needs maintenance.
The Importance of Charge Management
Keeping an EV charged isn't terribly different from making sure there's fuel in the tank of a conventional vehicle. But the idea of charging instead of filling up a tank is novel for many fleet operators and individual drivers. So, Ford Pro Intelligence assists by supplying business solutions to introduce or expand charging resources.
These steps include increasing the number of on-site charging spots or even installing home-based chargers (ideal for companies that have workers keep vehicles overnight). Ford Pro Intelligence then incorporates these resources into the fleet management process.
Ford Pro Intelligence: More Than Fleet Management
Going beyond fleet management, Ford Pro Intelligence includes integration with Salesforce, a leading customer relationship management (CRM) tool. In its research about commercial vehicles and small businesses, Ford discovered that dealing with back-office paperwork is a significant pain point. These tasks frequently involve scheduling, managing service requests, and customer invoicing.
As part of the Ford Pro Intelligence platform, Salesforce's resources enable field personnel to be more efficient and better connected with customers. Ford estimates that a business with less than 20 employees can save 25 hours of paperwork per week by using the available upgrade. Plus, having everything digitized makes for better record keeping. But businesses of all sizes are moving to EVs, including huge players like Walmart, which recently purchased 1,100 Ford E-Transit Vans. It's clear to see how a system like Ford Pro Intelligence can be essential in managing a fleet's needs while saving time and other critical resources for the other aspects of business operations.