Ford Pro Power Onboard Generator for Sale in Wilbraham, MA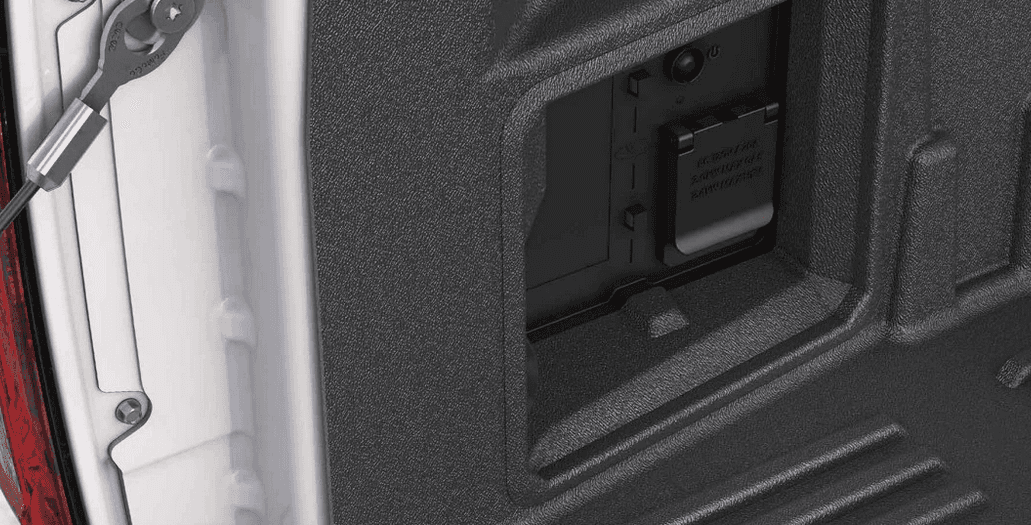 Overview
It's always an automaker's goal to bring their vehicles back with improvements each new model year, but Ford has outdone itself with the 2021 Ford F-150. This version of America's long-term best-selling vehicle brought with it the debut of the Pro Power Onboard generator. This innovative technology transforms the country's number-one vehicle into a power source for home, work, and play. Ford's mobile generator delivers convenient power to most appliances, electronic gear, and power tools via outlets in the truck's cargo area. It's like having a truck and workshop all in one.Unlike the typical 0.4 kilowatts of power available through the simple outlets found in some trucks, Pro Power Onboard offers 2.0, 2.4, or 7.2 kilowatts, depending on how that particular F-150 is equipped. Let's explore the different options for this innovative portable power system.
View Inventory
---
Eureka: Problem Solved!
Most brilliant innovations came about when somebody was looking to solve a problem or otherwise make life – or, in this case, work – easier. Sure enough, workers who needed generators on the job site were tired of lugging that equipment plus messy, smelly gas cans day after day. The bright bulb of a wonderful idea came on, leading to the thought process of how to power necessary worksite equipment without an external generator. To make a long story short, Ford developed the Pro Power Onboard Generator as an accessory of the best-selling F-150.
---
Ford F-150 With 2.0kW Pro Power Onboard
The 2.0-kW Pro Power system is available on F-150s equipped with the 5.0-liter V8, the 3.5-liter EcoBoost V6, and the 2.7-liter EcoBoost V6 (it's not available with the 3.3-liter V6). The system provides power via two 120-volt (20 amp) three-prong outlets in the cargo bed.
With 2.0 kW (or 2,000 watts), you can run a good mix of job site equipment or entertainment gear. For example, an 8-inch circular saw or a reciprocating saw draws 1,200 watts, while a pole saw uses 800 watts. Pro Power can also easily operate a 400-watt television or mini-fridge, or a 600-watt heater.
---
Ford F-150 PowerBoost With 2.4-kW Pro Power Onboard
The 2.4-kW Pro Power setup is standard equipment with the F-150 PowerBoost hybrid (it's exclusive to this powertrain). The system uses a twin-turbo 3.5-liter V6 combined with a 1.5-kW battery pack to offer 2,400 watts of power anywhere you can park a truck. Pro Power Onboard will first tap energy from the battery pack. After that, the gas engine supplies the power for up to 85 hours per full fuel tank.
The beefier system can handle more power-hungry equipment such as a 1,200-watt circular saw and a one-half horsepower air compressor that requires 1,000 watts. An electric jackhammer's needed 1,800 watts are easily delivered by Pro Power Onboard. When the work is over, you can supply a party if you're so inclined, by hooking up speakers and lighting.
---
Ford F-150 PowerBoost With 7.2-kW Pro Power Onboard
When 2.4 kW won't do, the F-150 PowerBoost hybrid is available with a 7.2-kW system. It's serious power that goes beyond many standalone generators. This setup includes four 120-volt outlets and a high-power 240-volt outlet. Ford says a fully taxed system can operate for 32 hours with a full tank of gas.
This upgraded 7.2-kW Pro Power can handle the more significant power requirements of the equipment used by on-site tradespeople like metal fabricators and carpenters. This gear includes a 120-volt plasma cutter that requires 1,800 watts, a 120-volt TiG welder that uses 1,700 watts, and a 12-inch miter saw that needs 1,800 watts. Away from work, the largest Pro Power Onboard system can make outdoor adventures more comfortable. Just fire up a 1,400-watt electric griddle and a 600-watt coffee maker; you'll have plenty of power to spare.
---
Features
Unlike most standalone generators, Ford has wisely integrated Pro Power Onboard into the functionality of the F-150. The system can operate in generator mode, which overrides the fuel-saving automatic engine shutoff. The truck will run until the fuel and battery pack become depleted or the vehicle is turned off.
Conveniently, the system can be used while the truck is moving, charging equipment while traveling back and forth from a job or camping site. Plus, you can manage it using the FordPass app. Within the Bluetooth range of the truck, the app can monitor system status and turn Pro Power Onboard on and off. To prevent unauthorized access, the truck and the system are lockable during operation.
We appreciate your interest in our inventory, and apologize we do not have exactly what you're looking for at this time. Please fill the form out below to let us know what you're looking for, or, please call us at 413-241-7658.