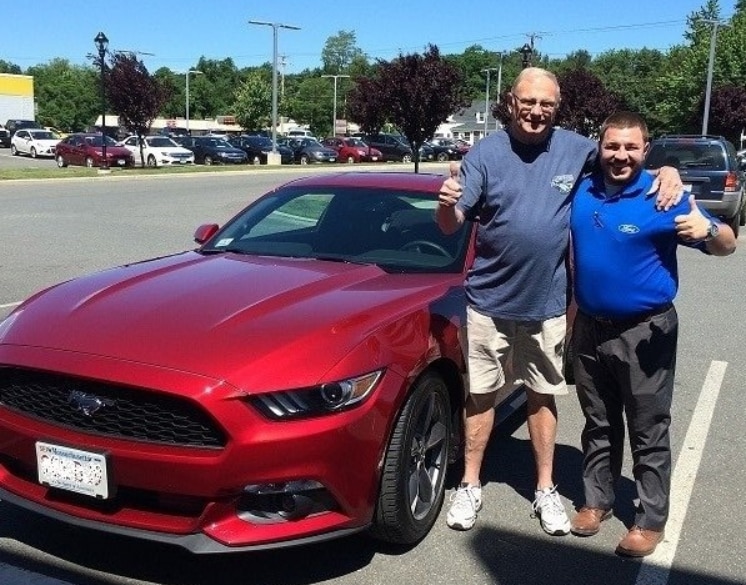 If you're looking for a new and used Ford dealer near Springfield, MA, then be sure to stop by Balise Ford. We offer a wide selection of vehicles, an excellent service center and we have a knowledgeable and dedicated staff who would be happy to help you find just what you need. We know there are a lot of car dealerships out there you could buy from, so why should you shop with us?
We value your time. You time is precious, so we strive to make your shopping experience as efficient as possible. We won't leave you waiting around for assistance or waste your time trying to pressure you into buying something you don't want. We know how you want to buy a car and we give control back to customers like you. For example, our trade-in process actually allows the customer to appraise their own vehicle trade, so you stay in control.
Balise Ford listens. When you explain to us what you're looking for, we make those wishes our main focus and make sure we remember them throughout the entire process. We won't and don't push our customers in a direction they don't want to go. We listen. We cater to your individual needs and make sure every vehicle, package and product fits your exact wishes.
It's easy to buy a car with us. We offer a low pressure, respectful and comfortable environment. Buying a new car should be exciting, and we do everything we can to make sure you have a hassle-free experience at our dealership. You are welcome to come in and take a look around the lot with or without us. We keep relationships with our customers so we can make sure you have everything you need before having to ask.
We make sure you're satisfied. When you're considering buying a car, we will do a full walk-around with you, answering your questions and explaining the details to make sure you're totally satisfied with the vehicle before you decide to buy. If we don't have the exact car you're looking for, we can help you find it at one of our other dealerships.
You can count on us for assistance, even after the sale. Once you buy a car from us, we will sit in it with you and show you how all the controls and features work, so you can avoid fiddling around and start enjoying those features right away. Then once you're out on the road, you are welcome to bring your car back to our service center, where we can take care of any maintenance or repairs it might need down the line. We also offer free car washes with your auto service and convenient Saturday hours.
If our dealership sounds like the kind of place you'd like to buy a car, feel free to stop by at any time. We would be happy to help you with everything from finding a new car to keeping that car in great shape, and we'll offer a great customer experience along the way. We hope to see you soon.